With the help of fellow fantasy owners over since the Fall of 2019, we've raised nearly $9,000 to support DAV (Disabled American Veterans) through our #DoGoodFantasy leagues.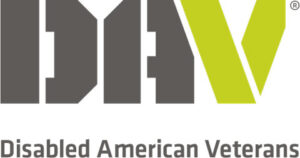 DAV helps 1 million veterans and their families each year by providing critical FREE services, including claims assistance, transportation to medical appointments and connecting veterans to meaningful employment.
This coming football season, fantasy owners will have a variety to participate and help our nation's heroes while we raise funds and awareness for DAV.
Each of these leagues asks participants to make a minimum donation to the cause in order to participate. Donations can also be made for those that just want to help us reach our goal, but do not want to play in any of the leagues. Donate today at DoGoodFantasy.com. Please help us spread the word by using the hashtag #DoGoodFantasy on social media.
SCHEDULE OF EVENTS
MAY
We celebrated Military Appreciation Month and Memorial Day with our #DoGoodFantasy Best Ball 10's. Some of the industry's top analysts joined our growing community to help a great cause. We completed a dozen drafts during the month raising nearly $2,500 to support our nation's heroes.
JUNE/JULY
Next up, participate in any of four different #DoGoodFantasy SuperFlex Best Ball LIVE Drafts. These one-of-a-kind drafts go deep and come at a bit of higher stakes ($30) than our Best Ball 10's. These drafts will feature some of great analysts from across the fantasy industry.
AUGUST
For the third straight year we will be running our #DoGoodFantasy SiriusXM Listener League. Last year 96 teams competed for one of eight divisional titles as well as an overall grand prize in our Main Event playoff format.
If you're interested in competing in any of the leagues fill out the info below and we will keep you updated as each of them go live: