With the help of fellow fantasy owners since the 2019 season we've raised over $17,000 through our #DoGoodFantasy efforts to date to support DAV (Disabled American Veterans), who helps over 1 million veterans and their families each year in life-changing ways through its free programs and services through a variety of fantasy football leagues and events.
We have plenty more leagues in store for 2022! Starting now and running through Military Appreciation Month during the month of the May we will be running several Best Ball 10's to help raise funds and awareness for DAV through our #DoGoodFantasy efforts.
Sign up to draft versus me and many of my other friends in fantasy, including many of my fellow SiriusXM Fantasy hosts.
My goal for 2022 overall is to raise an additional $8000 to get us over $25K mark all-time to help this cause and support those who sacrificed everything so we had the freedom to play fantasy football. The more leagues we get, the more veterans we can help!
The cost is $30 (Donation of $20 or more per league to DAV as well as a $10 league entry fee). We will run these through the BestBall10's platform and each of these leagues will be a $10 entry fee with top three teams getting paid out cash prizes.
Slow drafts will run on a 4-hour window (freezes six hours overnight) while our LIVE drafts will use a 1-minute clock. Slow starts are filling already and will start once sold out.
In addition, every participant will get a FREE copy ($15 value) of the FSWA Award-Winning – 2022 Fantasy Football Consistency Guide.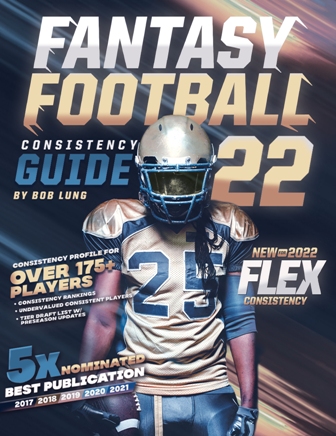 If you don't want to participate in the Best Ball, you can still help this cause simply by making a donation.
Here's how to play in one of our charitable Best Ball contests:
DONATE a minimum of $20 on this special donation form -> DoGoodFantasy.com
Screenshot or send me a receipt of your donation or the donation confirmation page to

[email protected]

.
Let me know in the email if you want an invite to our next draft slow draft (starts once filled) with me (Dan Clasgens) and my SiriusXM Fantasy co-host James Adams. There are still a couple more slow drafts coming, so stay tuned for more details. We will add more drafts based on demand. Schedule subject to change.
Once I receive confirmation of your donation, I will email you the league link / password via the BestBall10 platform for you to complete your signup and join one of my private leagues on the platform.
You will then sign up and pay $10 via that platform.. Be sure to check your state eligibility and the terms of service to ensure you are eligible to play on the platform in your state prior to making a donation.
+++
Learn more about DAV helps veterans of all generations: