With the help of fellow fantasy owners over the past few years, we've raised over $25,000 to support DAV (Disabled American Veterans) through our #DoGoodFantasy leagues. This league will help continue to support our nation's injured heroes.
Thanks for your interest in participating in the 2023 SXM Listener League. This year the league once again will be made up of (8) 12-team divisions with 96 teams total and run on the MyFantasyLeague.com platform. All divisions will compete for divisional cash prizes and against each other for an overall champion!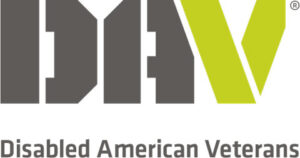 Over the years many of the same listeners have been invited back year after year and while we enjoy the repeat players and developing rivalries, we always love new players too! 
Previous participants will have until 12PM ET Monday, July 24 to claim their invite, then spots will be made available on a first-come, first-serve basis.
This year we will once again be playing for a purpose, with portions of every entry fee being donated to DAV (Disabled American Veterans) to support the men and women that sacrificed so much for our freedom. DAV helps over 1 million veterans every year through its free program and services. Through our #DoGoodFantasy efforts, we've raised thousands of dollars and look to continue to grow to that total this season through a variety of leagues.
In addition, every participant will get a FREE copy ($14,99 value) of the FSWA Award-Winning – 2023 Fantasy Football Consistency Guide.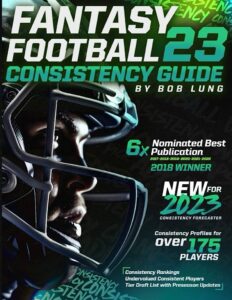 If you don't want to participate in the league this year, you can still help this cause simply by making a donation here.
There are several steps to get setup, start by making a donation. Then pay your league fee. Finally, you'll register and pick your desired draft slots.
Here are more league specific details:
All divisions will have

LIVE ONLINE DRAFT

8 drafts (all times Eastern): Mon Aug 21 8PM / Tue Aug 22 8 PM / Wed Aug 23 9 PM / Thu Aug 24 9PM / Sat Aug 26 10:30 AM / Sat Aug 26 1:30 PM / Sun Aug 27 10:30 AM / Sun Aug 27 7 PM.  You can rank preferences, but no time is guaranteed.

MyFantasyLeague.com will be the league website to be used here.

All payments will be made via LeagueSafe.
$50 ENTRY FEE
(Must be paid to claim spot; no spots held w/out payment)
$20 (or more) donation to DAV on this dedicated donation form –

DoGoodFantasy.com

.

$30 league fee via LeagueSafe (link provided post donation on the Thank You page).

Once you pay at LeagueSafe a link will be provided for you to complete your registration and pick draft preferences.

$25 goes to the prize pool / $5 league fee

(software, transaction fees, etc.- any overflow beyond the associated costs of the league will be added to the #DoGoodFantasy fundraising effort).

$25 x 96 teams = $2,400

Each Division has $225 in prize money ($1800 total)

$150 Champion + 2024 subscription to Fantistics

$75 League Runner-Up

Overall Jackpot = $600

1st = $250 (will be invited to join us for segment on Week 18 show)

2nd = $150

3rd = $100

4th = $50

5th = $50

Each team plays in a 12-team division

14 Week Regular Season

6 teams from each division make playoffs (top 2 teams get bye)

Playoffs Weeks 15-17

The five teams with the most total points scored from each division also get a bid into the Overall Championship playoffs which runs Weeks 15-17. That's a total of 40 of the 96 teams that will compete vs. all divisions of other playoff teams in a total points challenge. This will score each team's total points in Week 15, Week 16 and Week 17 and add them to that team's regular season average point total for grand point total. The team from all of our divisions with the highest grand point total will be crowned the 2023 SXM Listener League champ!

18-man roster / SuperFlex / PPR (plus two IR spots)

9 Starters

1 QB, 2 RB, 3 WR, 1 TE, 1 FLEX, 1 SUPERFLEX (QB/RB/WR/TE), 1 DEF/ST.

1 point for every 10 RuYd / 10 ReYd / 25 PaYd

4 points for PaTD; 6 points for RuTD & ReTD & DEF/ST TD

-1 INT / -1 FUM

Defense scoring fairly basic with PA / Yard Allowed / Sacks / Turnovers
The league is still being set up now and league invites to sign into your team will come once all spots are sold.
*These leagues are not directly affiliated with Fantistics or SiriusXM Radio. The league is administered and supported by GetSports Enterprises LLC, who is responsible for collecting all fees and paying out all prizes. You must be 18 years or older to participate in these leagues and all state and local laws and restrictions apply. 
#DoGoodFantasy
+++
Learn more about DAV and all of it services at DAV.org.