I was back on talking some Week 4 fantasy football advice on weekly segment on the FOX19 Morning Show with Kara Sewell. Catch up on what you missed by watching the video above on-demand before setting your line-ups.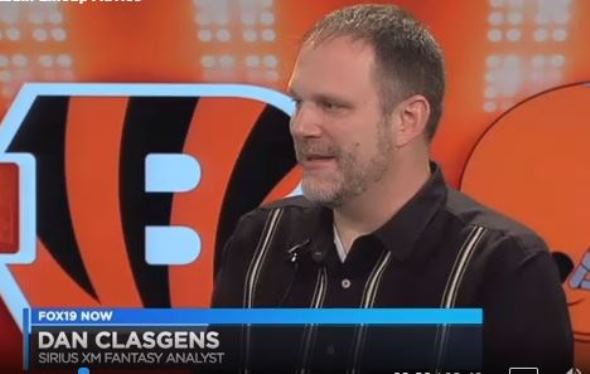 *Let me help you win this season with my Fantasy Coach premium email service. Get it for FREE when you sign up for PFF Edge.
MORE WEEK 4 ADVICE:
Week 4 Podcast – Fantasy Happy Hour –

coming soon
Follow me on Twitter @DanClasgens and give my friend Kara a follow too @FOX19Kara
*Catch me every Friday morning at 7:50 AM ET this season on the FOX19 Morning Show.