Growing up in the 1980's was a much different experience than today's millennials face. Reflecting back on some of the things from that decade will make you laugh. Still, for me there were so many positive memories.
One of my favorite things the decade had to offer, were some of my junk food favorites. The times were different, to say the least.
Here's a look and some that topped my list:
QUISP CEREAL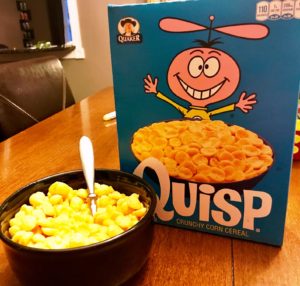 This whole blog post was inspired by the fact Walmart.com just recently started selling boxes of the sweet corn cereal. As the youngest of six, I used to literally hide boxes of this on the way in from mom's station wagon to make sure nobody else got any.
The branding drew me in back then, including the comics on the box, but it was the taste that sealed the deal. It is Captain Crunch-like, but its disc, UFO-shaped design doesn't cut the roof of your mouth and also allows the milk to sit perfectly on every bite. For the record I only ordered four boxes of it so far and one was for my brother since he missed out on so much of it back in the day.
PUDDING POPS
As if Jell-O pudding wasn't yummy enough, when they turned it into a frozen Popsicle it was absolutely brilliant.
FRUIT ROLL-UPS
This was definitely a hot item in school cafeterias across America.
COOL RANCH DORITOS
Taken for granted now, I clearly remember when Doritos added the ranch and the hype that followed. Early on, stores were selling out these bags in a single day.
NERDS
Two flavors. Two separate sides. It still resulted into pouring them all in your mouth at once. They were so popular it even lead to them launching a Nerds breakfast cereal.
HUBBA BUBBA SODA
This would never fly today. Bubble gum flavored soda. This should've been named a cavity in can.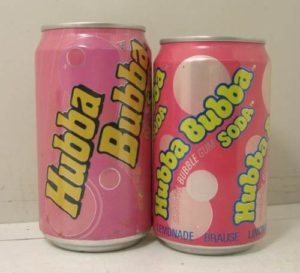 Things that didn't work out so well included:
McDLT
Keep the hot side hot and the cool side cool mattered because back then most burgers would sit under heat lamps for a longer time before serving. It bombed badly. Check out Frazier star Jason Alexander in this commercial well before he became known as George in the hit sitcom.
NEW COKE
It was a ploy to make a Coke taste like a Pepsi, to lure more Pepsi users over to the brand. The market rejected it harshly though and so enough old Coke came back as Coke Classic.