In Episode 25 of The GetSportsInfo Podcast we take a look at the key story lines heading into Week 4's action. There are some early season trends to discuss and injuries to talk about.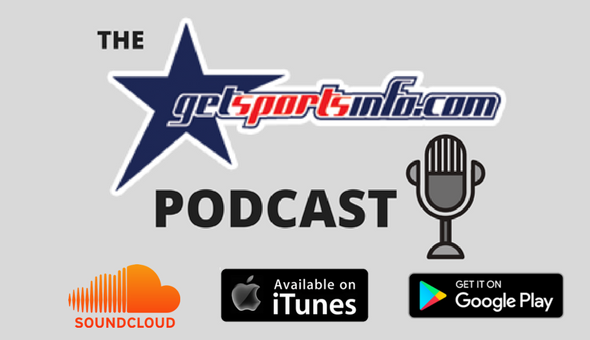 The Opening Drive
Where you can hear / see me
Leave a review on iTunes or Stitcher & win
Biggest Early Season Disappointments
Final Take: Packers – Bears
Injury Report
Sam Bradford (knee)
Andrew Luck (shoulder)
Melvin Gordon (knee)
Matt Forte (turf toe)
Rob Kelly (toe)
Marlon Mack (shoulder)
Doug Balwdin (groin)
Sammy Watkins (concussion)
Kelvin Benjamin (knee)
Michael Crabtree (chest)
Jordan Reed (chest, toe, shoulder)
Players I Like Less / Players I Like More in Week 3
(vs. Expert Consensus at FantasyPros.com)
LIKE MORE
QB1 Russell Wilson (SEA – QB) +2
QB11 Tyrod Taylor (BUF – QB) +7
RB7 Christian McCaffrey (CAR – RB) +5
RB12 Joe Mixon (CIN – RB) +5
WR10 Demaryius Thomas (DEN – WR) +7
WR15 Emmanuel Sanders (DEN – WR) +6
WR17 T.Y. Hilton (IND – WR) +9
TE8 Evan Engram (NYG – TE) +5
LIKE LESS
QB12 Philip Rivers (LAC – QB) -3
QB17 Matthew Stafford (DET – QB) -6
RB31 Mike Gillislee (NE – RB) -7
RB35 Ameer Abdullah (DET – RB) -6
WR24 Dez Bryant (DAL – WR) -14
WR40 Pierre Garcon (SF – WR) -13
TE13 Kyle Rudolph (MIN – TE) -6-*
Next Episode: Monday Night QB – Week 4
Subscribe to the podcast on I-TUNES | GOOGLE PLAY | STITCHER | SOUNDCLOUD
*Keep up with me and the podcast on Twitter @DanClasgens.