We've reached the 100th episode of The GetSportsInfo Podcast. To celebrate this milestone, I opted to breakaway from the usual format and do something a bit different. How does someone get started in the fantasy sports industry?
I get this question all the time and I definitely have some strong ideas. In Episode 100, I share my journey and offer some invaluable advice. Plus, I welcomed in seven other of my friends in fantasy to share their own journey and words of wisdom.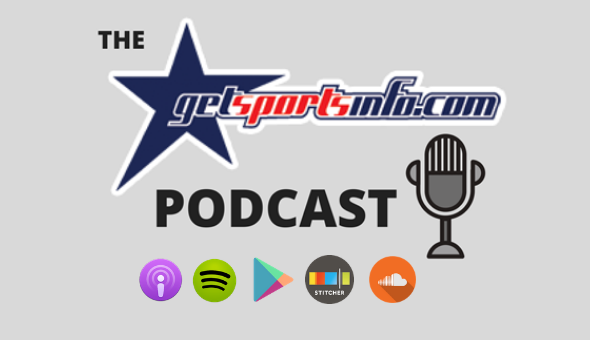 Appearances by:
HOWARD BENDER
@Rotobuzzguy
Fantasy Alarm / SiriusXM Fantasy Sports Radio
KYLE ELFRINK
N/A
SiriusXM Fantasy Sports Radio
PAT FITZMAURICE
@Fitz_FF
FootballGirl.com
BOB HARRIS
@footballdiehard
FootballDiehards.com / SiriusXM Fantasy Sports Radio
PAUL KELLY
@PaulKellyTweets
SiriusXM Fantasy Sports Radio / DirectTV FantasyZone / FantasyGuru.com
JOE PISAPIA
@JoePisapia
Fantasy Football Black Book / Fantrax.com
ADAM RONIS
@AdamRonis
FullTimeFantasy.com / SiriusXM Fantasy Sports Radio / FNTSY
Up next: NFC East Primer
Subscribe to the podcast on I-TUNES | GOOGLE PLAY | SPOTIFY | STITCHER | SOUNDCLOUD 
*Keep up with me and the podcast on Twitter @DanClasgens.