Changes in store in 2017….
I launched GetSportsInfo.com (GSI) as a fantasy football website that offered fantasy content and league manager software in 2003. The very first piece of content that was posted there was the GSI Cheat Sheet – my 2003 fantasy football rankings. The website has gone through many transitions over the years and now is set for another major change. I truly feel that for both me and the website the best is yet to come!
As GSI enters its 15th football season we are rebranding it as the home of The GetSportsInfo Podcast.  The year-round, weekly podcast will focus heavily on NFL and fantasy football, but also have breakout episodes that will allow me to tap into some of my other sports and hobbies I am passionate about.
The new GSI features the #My1MoreThing Blog. I plan on posting some awesome content here fairly regularly, including some of my takes on topics across the wide world of sports. I hope that sports fans will interact with the post by leaving comments.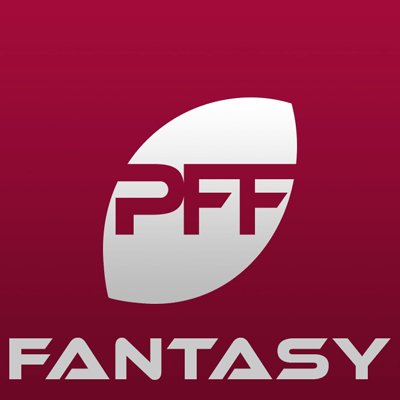 I will also continue to produce high-quality and insightful fantasy football written content and post both season and weekly rankings, but that content will have a new home for the 2017 season and no longer reside on GSI. I am excited to announce that I have joined the staff at Pro Football Focus, the Best News & Analysis Site: Single Sport for three years in a row according to the Fantasy Sports Trade Association. Please check out all of the great tools there!
My 2017 rankings are also already updated and live right now at FantasyPros.com, where I'll continue to modify things as we get closer to the kickoff to the 2017 season. Last year I finished in the top 25 for weekly rankings among 150+ experts and was 14th overall the last season-long rankings scored.

I am also very excited to announce that I will be returning for a sixth season as the co-host of Fantistics Insider Football with my good friend James Adams on SiriusXM Fantasy Sports Radio (Sirius 210 / XM87). The show returns to weekend mornings in early July and will run into January.
In addition, I do plan on engaging with fantasy owners even more this year with Facebook Live and Periscope sessions during the NFL season. Unfortunately, due to time constraints and my growing list of commitments, I will not be able to continue to offer fantasy advice though via e-mail, text message, instant message or other off-the-grid platforms.
I will continue to do my best at responding to all on questions sent to me on Twitter @DanClasgens, but once the season begins it will be very hard to answer all of them. I will schedule a couple set times weekly though where I'll guarantee a response on lineup questions.
Big things are ahead! I hope you will join me for the ride.
Many thanks,
Dan Clasgens
GetSportsInfo.com